Kiara's Summer Favourites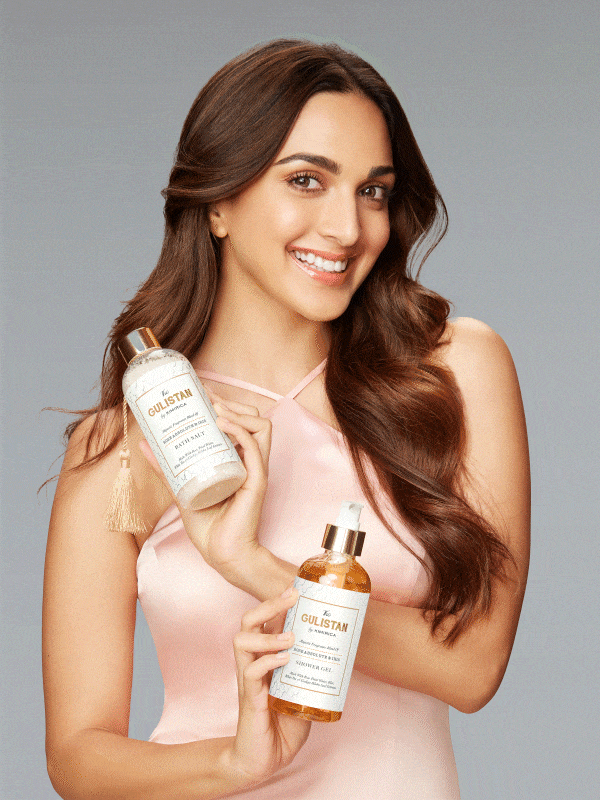 FREQUENTLY ASKED QUESTIONS
Our skin can become dry, rough, and dull due to the scorching heat in summers. Hence, exfoliation is crucial in this weather to remove dead skin cells and reveal smoother, brighter skin. Our rice powder body scrub is an excellent option for deep exfoliation and is the best body scrub in summer. Made with natural ingredients, such as rice powder, rice bran extract, a blend of green tea & rosemary extract, and beta glucan; our summer body scrub gently exfoliates while also cleansing and moisturizing the skin, leaving it feeling smooth and refreshed.
Summer can take a toll on your skin, but a few simple skincare essentials along with a healthy lifestyle can keep your skin glowing all summer long.
Protect your skin using an Everyday sunscreen with SPF 50+, multi-protection

Soothe the immediate effects of sun exposure with the After sun soothing serum lotion.

Heal dry & dehydrated skin using our lightweight, hydrating Body yogurts that give instant cooling with no greasy after-feel.

Exfoliate your skin with a gentle Rice Powder Body Scrub for smooth & healthy-looking skin.
Use our Everyday Sunscreen with SPF 50+ Multi Protection to protect your skin from the sun's harmful UVA and UVB rays. Our sunscreen has been dermatologically tested, is suitable for all skin types, and has a non-greasy texture, which makes it the best sunscreen for oily skin in summer. Our daily wear sunscreen for summer also protects against the blue light emitted by electronic gadgets, slows down the aging process, and helps diminish dark spots caused by sun damage.
It's crucial to soothe sunburned skin after a long day in the sun to prevent redness, inflammation, and other skin issues. Our After-sun Soothing Serum Lotion instantly cools and calms sun-stressed skin with 5 plant-based actives. Its gentle, skin-nourishing formula soothes inflammation, minimizes skin peeling, and leaves skin smooth, soft, and delicately scented. Suitable for sensitive skin, this non-greasy serum lotion can be used daily.
We recommend using the ultimate skin-hydrators: body yogurts. Their lightweight, quick-absorbing gel formula, enriched with high-performing ingredients like squalane, shea butter, ginkgo biloba & white tea extract, fulfills your skin's hydration needs. As the best body yogurts, they nourish, protect, and enhance the overall health of your skin. Suitable for all skin types, body yogurts help you achieve healthy-looking skin while leaving it soft, smooth and revitalized.
Yes, we have some amazing summer-special gift options. Our Creme Bath Indulgence Set and Pharmacopia Travel Bag gift set are perfect for gifting your loved ones. The creme bath indulgence set contains 5 luxurious and moisturizing shower creme baths, while the pharmacopia travel bag gift set has 5 refreshing bath & body care products which include two bathing bars, a body wash, body lotion & shampoo. Both gift sets are ideal for pampering yourself or someone special this summer.
We recommend using our Brightening+Hydrating Face Cream to get glowing and healthy-looking skin after every wash. Infused with AHAs from Australian Caviar Lime, this sulphate-free face wash gently cleanses, exfoliates, and removes dead skin cells to reveal a clear, bright and hydrated complexion. It's also dermatologically tested and suitable for all skin types.